Got bored and decided to do another project...
A brushless Emaxx with FLM goodies.RPM and other either shiney or tough stuff.
A few cheap hardpacks..
Emaxx in question...(probably wont be much of the original left by the time I have finished)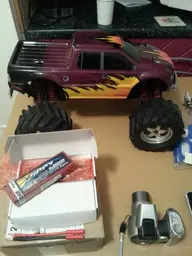 Used but decent FLM hybrid bulks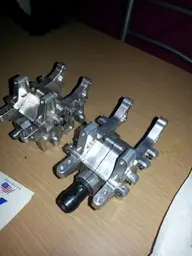 Front RPM's.I have ordered the rears in TRUE TRACK from HK but they will take a few weeks.
Brushless Emaxx driveshafts and Summit knuckles....
Proline Powermaxx shocks...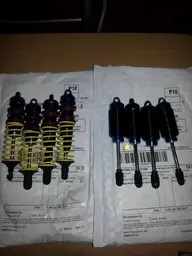 Next is an FLM chassis,Brushless Maxx G/box and maybr PM towers.
I have ordered a 2200K motor but it might be too much for the ESC as it's only rated at 80 amps(this wa the combo)
J