LSF Plus Member
PLUS member
FireHammer (Clone) Differential Repair/Replacement
Here are a few tips when replacing, repairing or maintaining your differential.
Remove the differential from the rear of the vehicle and disassemble. To disassemble it you can follow the steps below in reverse.
These are the parts you will find inside your differential.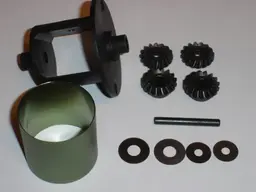 Install the differential gear pin, two small washers, and both small differential gears. Push the gears to the outside against the housing.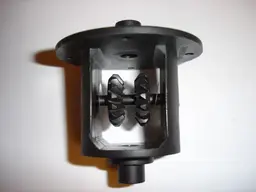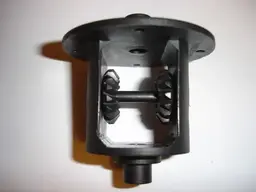 Lay the outside spider gears against the differential cage on opposite sides. Lightly push on the gears evenly until the gears slide into place. This can be done with the Firehammer differential gears but cannot be done with the FG's.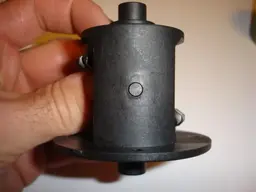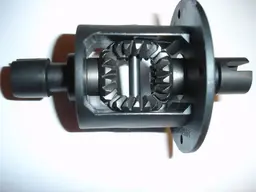 If the gears mesh correctly you should be able to see through the insides of both gears from outside the gear housing. Check the mesh by installing both outdrives. If they will not go in remove the two gears slightly and rotate one gear to the next tooth and try again until the mesh is right. Make sure you install the two washers behind the outdrive gears for the correct mesh.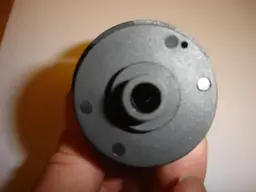 Install a the thickest stickiest high temp grease, gear lube, or even silly puddy to the gear housing and cover the gears.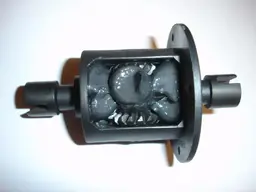 Last edited: