LSF Plus Member
PLUS member
Well after talking about it for what seems like forever we bought a Baja a week ago and broke it in last week for our 1st try out at the gravel pile. What fun what joy....
When we opened the box I was all smiles! I did however find that all the shocks are leaking shock oil from them, both front and rear but more in the rear, is this a problem that is common?
I also found that the bell housing is warped and the clutch shoes slightly hit the bell causing a ping until you get them engaged, and the stock exhaust leaks at the seam.
I gave my son the option to use the MT or Baja out at the pile and well figures which he wanted. We had allot of fun and Finally got to use up our fuel in each without any mishaps.
After the fun we brought them home for inspection, on the MT I beat the body up pretty bad but its been fixed, fixed, fixed so no biggie. On the Baja I was surprised to find that the steering arm shaft had bent at the threads and both front lower A arms are cracking where the "X" supports are in the center. I am thinking it is common for the rear bead lock to rub against the upright screw head on top right?
Overall I am happy with our purchase and my son moving from his electric and being new to 1/5RC is tipping it way less then the firehammer which seems to turn differently and causing it to roll easier.
Here is some video of our 1st trek out - Remember he's getting the hang of how fast to take it up the hill so it takes some time for him to get used to it. Could you tell me? Will HPI cover any or all of the items that are damaged. I think they will but thought I'd ask.:helpsmilie:
A ARMS CRACKED:
EXHAUST LEAKS.
SHAFT BOOTS: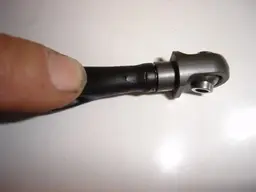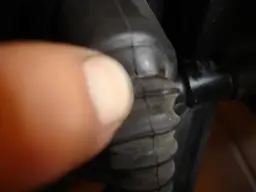 LEAKING SHOCKS: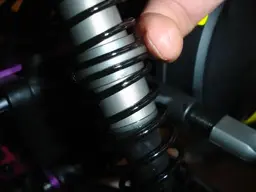 Last edited: