Well guys.
Seeing as some of you travel a lot and meet different people at different clubs and Tracks.
Would any of you know of a guy by the name of : Barry Still . ?
He lives in the general area of : Hastings, East Sussex, United Kingdom
He probably would have been driving a
Lauterbacher X Link 2005
This one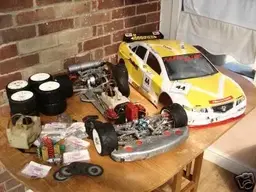 Any info would help.
Cheers