Hello,
I had some troubles with my new dbxle-2.0 version. horizon hobby send me a brand new ESC to replace my existing one. The one that was on my car did not have any capacitors attached to the cables and the NEW one that horizon send me it does have it. I did some research and found out the ESC with capacitors comes on the Kraton 8S.
I spoke to tech support and he said the one with capacitors is better and i can use it on my DBXLE-2.0.
My concern is that if i use the NEW ESC on my DBXLE-2.0 I will have the Kratos 8S ESC functions/Mode instead of the Losi DBXLE-2.0 Modes.
Thank You
DBXLE-2.0 ESC Function/Modes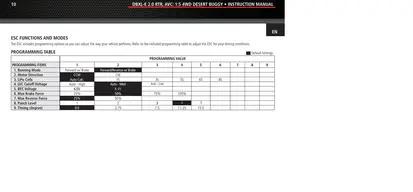 Kraton 8S ESC Function/Mods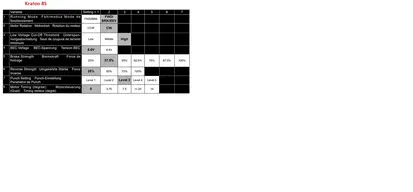 Firma 160 Amp Brushless Smart ESC, 3S-8S Stock DBXLE-2.0 ( P/N: SPMXSE1160) -NO Capacitors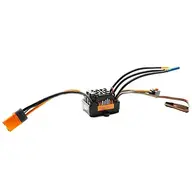 Firma 160 Smart ESC with Capacitor 3S - 8S Stock Kraton 8S (P/N: SPMXSE1160CP) With Capacitors