We are in the process of putting some finishing touches on a large scale off road track in Monticello IL.
We are hosting an open house on June 3rd, the Horizon Hobby RC Fest on the June the 10th and the first competition event on July 21st through 23rd.
Lee M.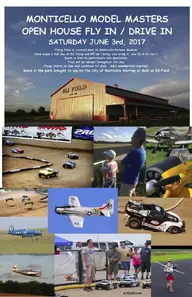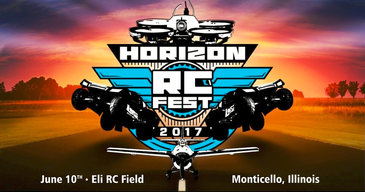 At Horizon RC Fest, our guests are a part of the action. Activities will include Try-Me radio control activities that feature airplanes, drones and flight simulators, along with Rock Crawler challenges and off-road ECX® Amp® racing. Exciting FPV ride-along chances and FPV race viewing stations featuring national-level race competitors will be on station. Amateurs and experts in the hobby will be demonstrating rip-roaring car action, as well as flights of fancy with aircraft and helicopters that stretch the imagination. There will be all kinds of surprises along the way, with daylight and nighttime air shows choreographed to musical accompaniment.
There's something for everyone, even without a transmitter in hand. Sales and displays of industry-leading RC product will be showcased with purchase specials only available at the show. All the planning has been done for you, as local food services will be on hand to offer refreshment.
For more information visit
www.HorizonRCFest.com