just thought i d toss up a few pics of my Hydro im working on. only done some trimming of the top and hull, still need to do the fine fitting work, and then i can get to work with some bracing to help square it all up and allow me to put the two halfs together. then its time to lay out the motor and the rest of it.
here is a few pics of its trial fitment for top and bottom and motor placement.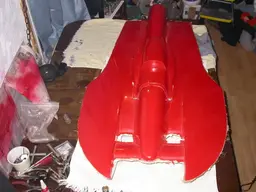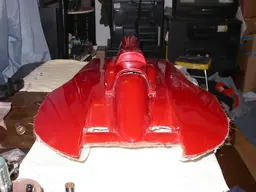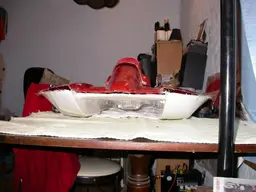 maybe i ll start plugging away at it this week. should be interesting as this will be my first boat build.
T