Hi everyone.
Well here goes.
Purchased my losi 5ive b used about 3weeks ago.
I think this was a members car but cant find the thread about the car.
This is a photo with the original body
The upgrades i think it came with and what i have added are as follows
OBR 29.5 full mod.
Oddified race clutch
Booster pipe.
rock amour servo brace.
Body clip teathers.
A different rear wing (not sure what make)
Yellow shock boots
i think that is about it.
The servos i think are losi 5t rtr servos. So i plan to upgrade them in the future.
I had to sort a few things to get it ready to race but i think it is now ready for raceday tomorrow.
I will update this post when i make changes or upgrades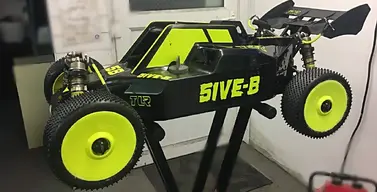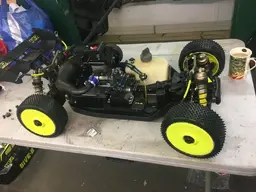 Last edited: