So I have been running 2 Baja's since the start of the pandemic...
Finally today found a deal on a DBXL, which looked fairly new... so I now am entering a new chapter in my hobby life: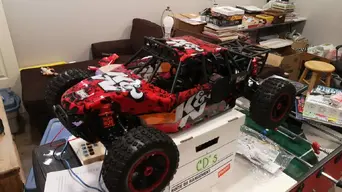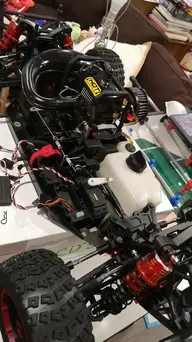 Since this is my first Losi and first DBXL, not sure what all to look for... I will probably just tighten everything up...
It seems I am the 3rd owner... I don't think either ran it very much since it looks very clean... there a couple head scratchers, like that steel cable holding the pipe on... and I think there is a missing engine bolt?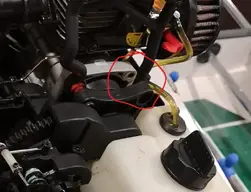 Front brake pads look bent somehow...
Motor says Dynamite 23cc, and there is a serial number starting with CY...
Motor starts up and idles smooth
tuned pipe says XCR RCMK
servos are Spektrum SPMS901
missing the battery tray lid
everything looks mega clean... so either they didnt run it or they did a super cleanse before selling...
hardly any roadrash on the chasis, and the shocks don't have much evidence of the springs chafing the red anodizing
overall I am very happy...
I think I will take the same approach as on my Bajas... run it till something breaks and go from there..
If you see anything obvious in the pictures let me know... or any heads up for things to be watching out for.