LSF Plus Member
PLUS member
Findings:
Well I had to try every chemical known to our kitchen sink and see what it could do. The only shock is the one I put on my skin every summer and fall is the one that did it! Yup, mosquito spray you know for repelling that 2nd Minnesota bird we have. I was shocked at what it did to the paint on the Baja body and have an unsure feeling about what it does to our bodies. Here is the scoop, it took the paint off with a little elbow grease and for you spray and wipe people it wont work that way. Spray it on wait some time (about 1hr) and it will start to eat away the white covering paint and from there you can wipe it off with a cloth or paper towel and scrub with a tooth brush. The paint is gooey and will get all over and I recommend gloves.
Bad side: I noticed that in the stressed and hairline crack areas it cracked it more, is it the removed paint not holding it together as well, could it be the constant wiggling around when scrubbing or is it a chemical reaction that is causing the body to become more brittle in those areas? Not sure but I was not using this body due to the stock color and if it doesn't work I'm not out anything.
I AM NOT RECOMMENDING THIS TO ANYONE – In other words do this at your own risk and don't blame me for any damage to your body. For now I will try painting the body and see how it bonds.
Just wanted to show you a different side to that just spray on and the bugs will leave you alone bug spray. Ya, I can hear them now, stay away from that guy he smells like burnt skin. (LOL)
Before: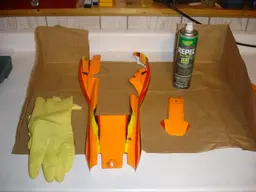 During: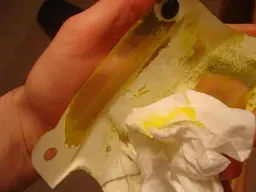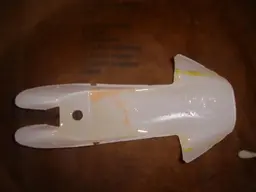 After: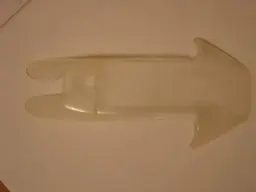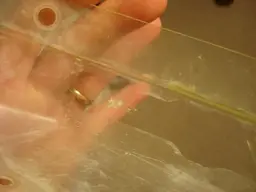 Last edited: