LSF Plus Member
PLUS member
Well its snowing and windy today thought I would put the parts I bought to make some windows to work for me.
I bought and used the following items:
1. Smallest piece of Acrylic I could find (2x2) available in several colors. This sheet will be enough to make 6 sets of everything.:blush: $8.00-10.00
2. 3/8" Cable Clamps - Need 10ea. $0.99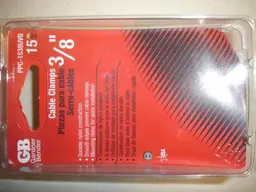 3. Bolts & Nuts- Your choice to fasten. $1.00
4. Dremel or cutting tool.
How-to:
1. Make some templates out of some cardboard. You can use them over and over again. Make sure you can open the side ones to get at the inside.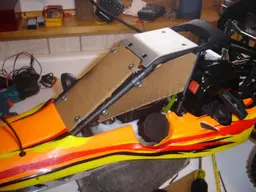 2. Mark/scribe the template on the plastic sheet and cut it out. I found locking the dremel between your knees and sliding the sheet over the cutting bit was the easiest way to cut it out. I would think if you had a router table it would be the best.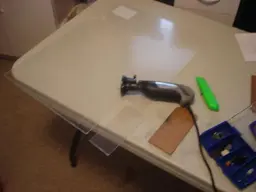 3. Next take the piece and mark where you would like the holes for fastening it to the roll cage. Use the same dremel bit to drill the holes for your screws. Using the dremel bit is easier then a drill and a bit. You can make the hole larger by rotating the dremel bit in the hole. Make sure the bottom clamps are not going to interfear with the body if you use one. I set them under and against the light holder on the cage.
The finished product is great and cheap!
Last edited: