In response to the What R/C Do You Own thread, where do you work on them?
I just bought a four bedroom house built in 1890. Luckily they built a new foundation for it in 1962. So I have this enormous basement with all divided areas to work on my toys, while leaving room for every other thing a basement needs too.
Now this does not include all my boats in my office and about 15 unbuilt kits so far.
As you look at this pic, think about this....I used to have all this in a two bedroom apartment.
Workshop from the stairs: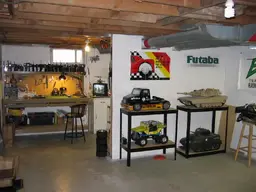 Large Scales in the big open area on display: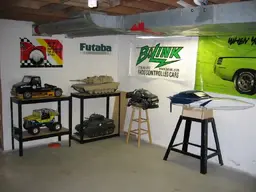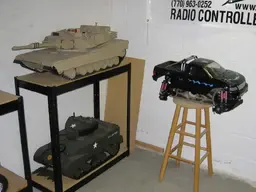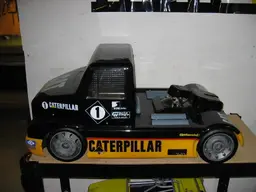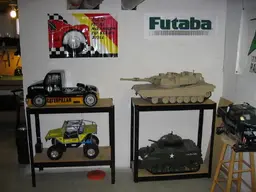 Workbench and some radios: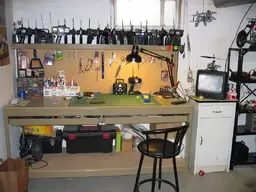 More models on shelves and parts, batts, chargers, etc.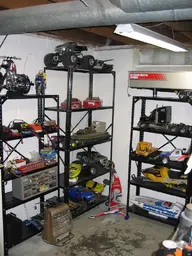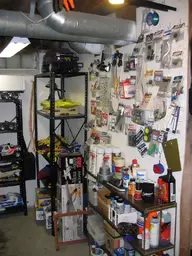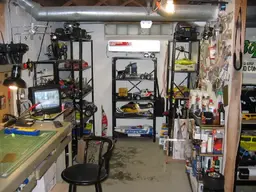 My Tamiya Semi: