For a fact, us rc fanatics just love gazing, as though love-struck, at our models. Such times are when ideas for add-ons to make our rc rides shine, hit us.
So, yesterday I was looking at my Redcat Rampage XR wheels and the idea for adding a bit of 'bling' to them struck me: 'Why not create decorative beadlocks with silver thumb tacks? Hmmm?'
So, I drilled tiny holes along the wheels' perimeters, bought a packet of silver thumb tacks from Walmart for inside a dollar, and with some super glue, set them in.
What do you think? Ha! Lol.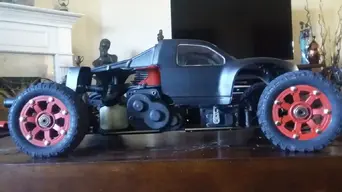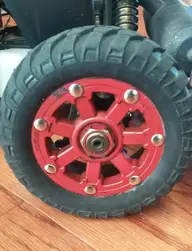 Last edited: