I have been mess ing around with a few Emaxx's and have build a few tasty one's.Here is a basher project I have just finished. Didn't take long.....18 months I think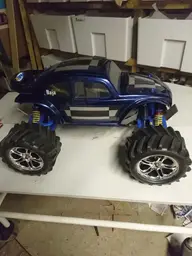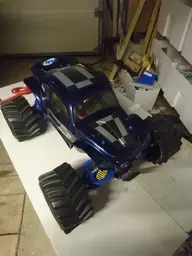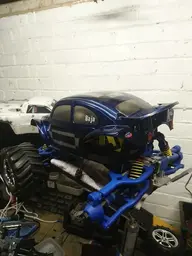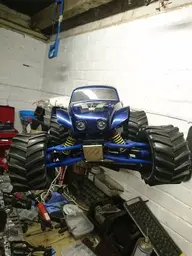 All parts are new apart from the shell and the Proline Powerstrokes. They were meant for another project that went 100% alloy instead (another story).Castle Creations motor,Hobbywing Esc,RPM arms all round with true track rears,Brushless box,Savox,Revo CVD's,ACNCM rear bulks standard Traxxas up front to allow for breakage,Alloy diffs with HR inners,alloy skids x 3 and a few other bits I have missed.
I took this for a test run the other day and its a flyer!
J