Hey All, i just got this FG Sportsline a few months back. I have put 2 tanks thru it. IT RUNS EXCELLENT!!! Onroad just isnt for me, and I have a Harley Fund I want to add to. so this is out and makes me that much closer to the HD.
first this is a FG Sportsline that has been modified for track and all out speed.
the front end has been modified to a single Front Shock in laydown position. Very Nicely Done! Works Excellent.
the rear shocks have heavy springs though im not sure what they are, the front has a green hd spring as well.
the motor started out as a stock Zenoha 23, and I was told by the Original Owner it had been Modified with a Race Porting work on intake and exhaust.
This motor has not been taken apart while i have had it. So i don't have pics of the internal work, but i can tell you this is NO STOCK 23!!!!!!
Starts on first/second pull and has been flawless. I have a Baja and Offroad is for me, for onroad see comments above about the HD. lol
There is alot of items included so pay attention.
The car came to me form the Orignal Owner a few months back. I really thought i would enjoy onroad rc, but find offroading and limited places to run just not my cup of tea, so this very nice track used car (except the 2 tanks i have put thru it) is going out the door. It has its knicks and scratches on the bottom of the chassis as you can see, but no deep grooves or nasty nasty stuff, just the normal you would expect to see on a track drove car.
The two tanks i put thru it was on a new and very flat blacktop surface. It handled well as you would expect. no surprises!!!! the gearing is TALL!
24/38. so its set up currently for high speed track conditions. Fully Wound up this thing would HAUL!!!, I didnt have quite enough room to open it fully, but it was screaming none the less.
Has 1800 NiCD pack installed. think a cell or two is chumped. have a new ready to install IB Cell 4200 pac as seen in pics. this is BRAND NEW and only had one charge on it. First charge went to about 4800 Mah. Great Pack, ONE USE!!!
Bought the Pack from Todd here on the forums. see feedback for new battery info!!!! Thanx Again Todd!
also included is 4 tires/rims that came with the car, they are a PMT tire but i don't recall the model, see pics they are a H. 50% or more tread.
also included is 4 brand new M compount GRPs, fronts have 10 minutes or so on them, back just installed and not ran, SEE PIC.
also a pair of S ran on the rears for 10 minutes. thats 10 tires/rims ready to use, 6 new, 4 at 50%. WOW>
now for the body. there are 3 included~!~
1 a McClaren in 9.5/10 condition. has light kit for front and rear lights. works great!!! Painted in a Very Nice white/with red/pink fades. Top Quality Work, slight flaw here n there. Body was told to cost around 400 or so when it was done.
2 a Bashers BMW Body for beating around on. its been used and is ready for more abuse!. will need a bit of work around side body mount holes.
3 Corvette Body, Originally installed on the neighbors Bergonzoni Brave. I think its a CR5. UNPAINTED, but has been run and has some scratches, nothing major. been masked out, but not painted. ready to be done and track bound. also has been trimmed for a tuned pipe, but not the one installed.
there are also a few various item included, like a Airtronics CXP2 controller and compatible rx, not sure what work, but in ok condition. A FULL INSPECTON OF ALL RADIO GEAR SHOULD BE DONE TO ENSURE PROPER FUCTION PRIOR TO USEING!!
steering servo is Metal Geared and strong, never uninstalled it, but i think its a Hitec. No Issues. also have another 1/4 scale servo, but has an issue.
radio plate, spare gas tank and top!, few other items. rear body mount for the Sedan Bodys. Not used with McClaren body.
I ran it with my React. i would recommend a better thrtl/brke servo and better radio, but these are included none the less.
Very Excellent Item. Just not what i was hoping for, but im sure the Harley is!! :lol:
Ok the nitty gritty.
FIRST $800.00 GETS IT ALL SHIPPED TO YOUR DOOR, US ONLY!!!!!!!!!!!.
This is Boxed UP!!!! and ready to Go. I ll ship with in one to two days of recieving payment!.
I ll take M.O. or can PayPal thru my Neighbor. Local Pick up is also available.
Like i said, its a GREAT DEAL for all thats included!!!!!! this motor is deffinalty a Running Beast and capitable with some very high speeds with its currently installed gearing!!!!! There is NOTHING WRONG WITH THIS FG. Excellent car for a track or the general basher!!!!!
All others will need to pay all shipping charges.
IF YOU WANTED TO GET INTO ONROAD< here is the items you need.
add a charger and imo, and your radio gear and your good to go.
i ran it at 25:1 and it ran excellent. the O.O. told me he ran at 32:1.
Thanx for looking and PM me or email me at
[email protected]
ask any questions you have. THIS IS A NO TRADE NO RETURN NO WARRENTY Item. Just looking to add cash to the HD FUND!!!!
Going to EBAY Friday Night. GET IT Before it goes there for LESS>
ty
Harris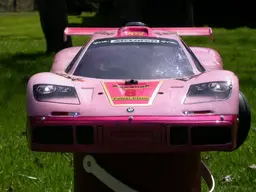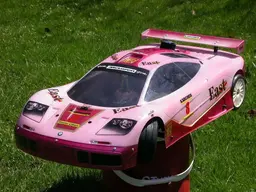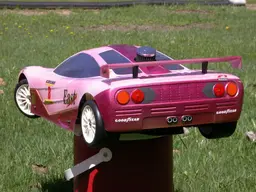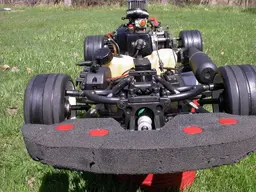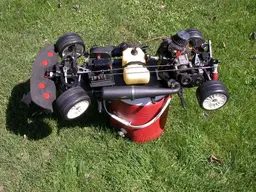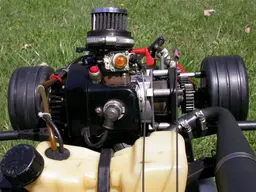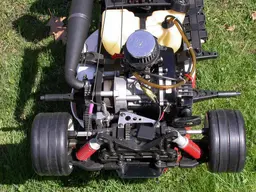 Last edited: