An acquaintance on the forum, '1Coopgt' kept insisting that I rigged a roll bar/hoop on my vintage-styled Redcat Rampage XR to protect the protruding spark plug in the case of a roll-over. I first configured something that was deemed too-frail for the 23-pound fifth-scale vehicle.
And I'm thinking, 'But I'm not into welding. How do I do this?', and I Express the perceived challenge. 1Coopgt, without missing a beat, suggests that I use an aluminum rod, 1/4-inch thick, the appropriate screws along with a drill and tap set, and configure a roll hoop.
Thats what I did and ended with a solid roll hoop/bar anchored to the chassis and braced to the rear shock tower. The pictures tell it all.
Thanks, 1Coopgt. Peace!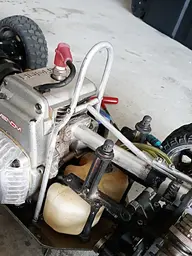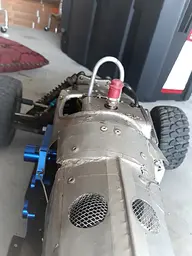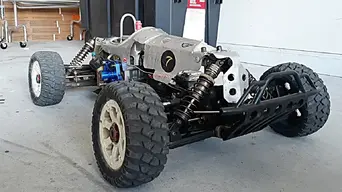 Last edited: