As much as I said never ever will do so, I collapsed and fell off the band wagon.
Bought a ARRMA Talion, 6S brushless rc, please forgive me for not stayed true to the dark side of gasoline, exhaust fumes, oily rags, pissed off neighbors... ja ja, but must disgracefully say its been tons of fun.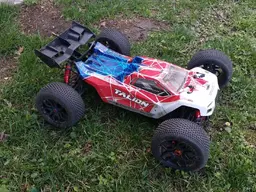 ***
Please do as I say and not as I do, lol.
Cheers!