So had the 5ive-t up and running yesterday and ran it for a fairly long session, until it bogged down and died out of nowhere. Was running so well right before it died which makes me think I probably lean seized it somehow or overheated. My first suspicions was dirt getting sucked in due to how dusty it was and the length of the run, but engine looks pretty clean beyond the air filter.
Tried to start it again today, seems to have the same compression as if nothing happened.
Shouldn't I have lost compression if seized? Or was the piston supposed to get stuck? Can't remember what's the expected behavior after a seize, but it sure won't start up
Pulling it apart, I see the piston has some scoring marks. However, the cylinder seems just fine, seems to be silky smooth all over from a visual test/running my finger nails around it.
It's stock zen32 with a little less than 7 gallons run through it so far.
My question is should I replace the whole head or just piston+ring+gaskets? I have a full rebuild kit but wasn't sure if I'd be wasting a cylinder for no good reason.
Some of the differences in this run:
1. It was quite cooler yesterday afternoon around here compared to the runs I was doing earlier in the week and before.
2. Just installed an outerwear over the crank. I noticed that the outerwear overall for the 5ivet cage caused me heating in the past and ended up removing it, Makes me wonder if this outerwear made things a little more toasty as well.
3. Had an iffy pull starter that I knew would not pull had I stopped the truck between tanks. So instead of having the 10 minutes or w/e it takes me to refuel and the engine to cool down a touch, I just had her running non-stop. Blew up a little bit after the fifth refill (2h11m to be exact).
4. Chassis is a little tweaked (awaiting replacement), but not causing any issues with driveline that can in turn affect the engine, I believe.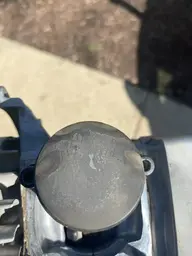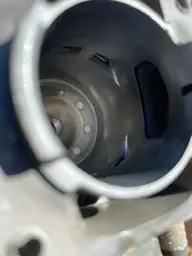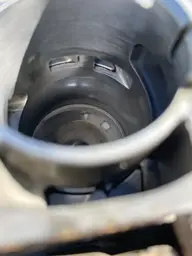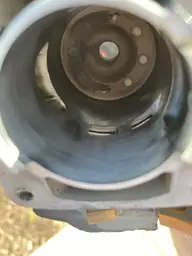 Last edited by a moderator: