I picked up an X-Maxx on eBay for a good deal. It came with a Leopard 5882 and Max5 esc. Some cheap Turnigy 4s lipos rated at 20c as well as a
Futaba 3pv
which I really like this radio so far!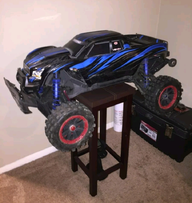 It also came with the MadMad 1/5 giant grip wheel/tires. T-bone skid plate and wheelie bar combo.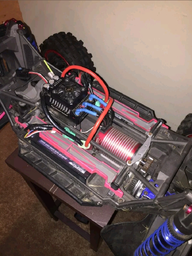 The castle 6.5mm connectors are ok but I was highly suspicious of the electrical tape used. After opening it up it was a giant mess! Went ahead and swapped over to EC8 plugs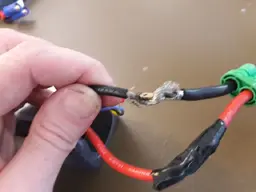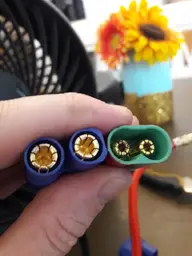 Initial test was with a 29t/54t gear ratio
With the cheap batteries I hit 64mph. I then tried my high quality SMC batteries and hit 69mph.
Tried a 50t spur and hit 71.5 mph:
At this point the tires are ballooning pretty bad so I am looking at getting some foams made.
Here is a comparison of the wheels purchased next to my 1/8 scale speed runner BSR foams: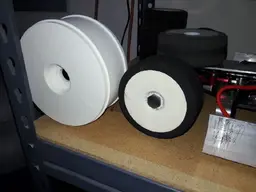 The plan is to max out what the Leopard 5882 can do then I will install the TP Power 5670 which is rated at nearly 3x the power!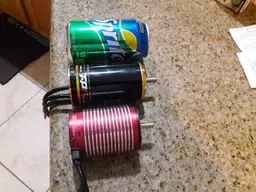 Had purchased a gpm cush drive eliminator part. It's going back! Screw holes were not tapped and the bearings are smaller than the originals (no bueno!)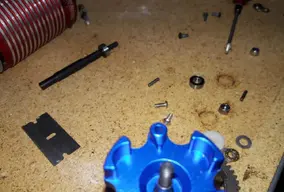 I ran this center drive / transmission output from Integy just 1 time for about 10 mins. Foolish of me to not pull it apart before and locktite everything. I should know better with cheap Chinese parts... screws backed out and began interference with the lower bulkhead. Also looks like the splines won't hold long, time will tell.
Took my son to an indoor track (our first time) to drive his 2wd Slash. It was a blast! The people there let me know I could run the x-maxx there also. I was surprised thinking it would destroy that track. I'm excited to go back and try it out.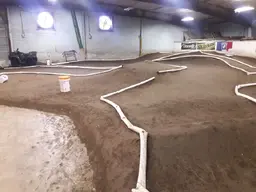 Last edited: