I'm a huge nerd for desk setups.
this is the setup I have at my office. It's a custom built pc that I use for work and a bit of gaming when I have time. Recently I've been super into a game called city skylines. It's basically a better version of sim city which I loved back in the day.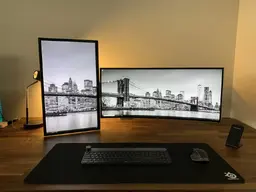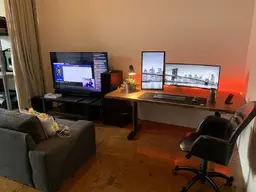 This is my Mac I have at home. It's a 2018 MacBook Pro. Mac just dropped a new operating system that lets me use my iPad Pro as a true touchscreen laptop.